The Founders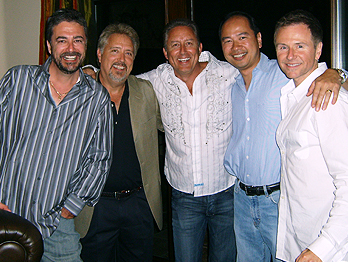 inLife LLC, is headed up by a team of entrepreneurs with a long history of experience starting and running successful businesses, as well as many years in the direct selling industry. These factors equip inLife, LLC with a firm foundation.

inLife offers two things: First, we strive to offer high quality products that are state-of- the-art and focused on providing logical alternatives for individuals while simultaneously demonstrating accountability to the environment. Second, inLife offers individuals, just like you, a remarkable income opportunity. We exist to provide a secure, enjoyable and rewarding business opportunity through a dynamic and exciting business system - a way to bring more money into your household and more freedom in your life.


Craig Youngblood has demonstrated the ability to create profitable business enterprises from the development of an idea to the management of the daily business affairs. Craig is the Founder of inLife and serves as its CEO. In addition to this, he sits as Chairman of the Board of Logical Maintenance Solutions Inc. (LMS) and is a member of the Board of Directors of the National Service Industry Association. LMS is a national provider of information technology services to thousands of customers throughout North America.

Prior to founding inLife and LMS, Craig was the original CEO and Co-Founder of Youngblood Skin Care Products Inc. along with his ex-wife and brother Steve. Craig and his brother Steve were responsible for the creation of the Sheer Cover infomercial, a partnership between Youngblood Skin Care Products and Guthy-Renker. Sheer Cover is one of the most successful infomercials on the air today and could prove to be one of the largest in history.

In addition, Craig, along with his partners created Pfinco, an internet based marketing and finance company which, working in partnership with HSBC which provides financial products to thousands of equipment dealers throughout North America and created a web based information portal that generates approximately 1.5 million unique visitors per month.



--------------------------------------------------------------------------------



Simon Lu, brings over 20 years of executive management and business operations experiences with a proven track record in building world-class organizations. Simon is a Co-Founder of inLife, where he is responsible for the company's worldwide operations. Mr. Lu is serial entrepreneur where he has helped co-founded and built Affinity Doors, Avalon Doors, Sino-American Investment Company, Fitz & Lu Capital and Thenticate (a biometric security company).

Prior to being an entrepreneur, Simon was the VP of Operations and Services at SourcingLink. He was responsible for over 95% of the company's worldwide revenue. Prior to SourcingLink, Simon was the Regional Director at Ariba where he was responsible for building the Ariba Global Solution delivery organization for the west region from the ground up, and increasing the revenue run-rate from 0 to $14 million in a year. Simon's organization supported clients ranging from startups to Global 2000s. Prior to Ariba, Simon has held various senior management positions at Oracle, KPMG and Accenture (formerly Andersen Consulting).

Furthermore, Simon is an expert in biometrics technologies where he performed his Masters and PhD studies. Mr. Lu has received several patents and published several papers on biometrics technologies and other topics.



--------------------------------------------------------------------------------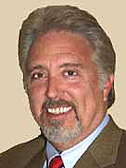 Steve Youngblood is a Co-Founder of inLife, where his primary responsibilities are in sales and marketing, with dedication to the success and business growth of the company's Independent Distributors. With over 30 years of successful business history behind him, Steve is an accomplished entrepreneur and an expert in both sales and marketing. Steve has been responsible for generating 100's of millions of dollars in revenue for various companies he has managed. In addition, Steve is an accomplished leader in the network marketing world with many years of experience in the field.

One of Steve's most recent accomplishments has been the co-founding and launching of Youngblood Skin Care Products, Inc. Along with his brother Craig, he was successful in introducing the company's products to both the retail market and the direct sales cosmetic market by way of Guthy-Renker's Sheer Cover infomercial. The Sheer Cover infomercial is currently one of the most successful ad campaigns on the air.

Prior to the above, Steve served as President of Peripheral Integration Technologies (PI Tech), where he developed and produced a proprietary disk storage system used for storing Adobe Kanji fonts for use with laser printers. PI Tech generated millions of dollars in revenue through Hitachi selling this product to the Japanese technology market.

From there, Steve managed field sales organizations at both the Vice President and at the Director level for companies such as Digital Equipment Corporation, Genicom Corporation and Logical Maintenance Solutions, Inc.



--------------------------------------------------------------------------------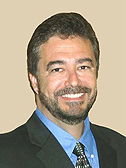 Gino Ferrare is a Co-Founder of inLife, where he participates in sales and marketing with a concentration on the success and business growth of the company's Independent Distributors. With a 29-year successful background in manufacturing, sales and marketing, Mr. Ferrare has extensive experience in product development and area expansion in both the domestic and international markets. In addition to this, he has spent the last 10 years as a highly successful leader in both the home based business and network marketing world generating millions of dollars in sales and thousands of Independent Representatives.

In addition to his successful involvement in network marketing, Mr. Ferrare founded Ferco Products, Inc. in 1999, where he serves Chairman. Ferco is an international company that provides respiratory accessories for the home health care industry.

From 1988 to 2000, Mr. Ferrare served as Vice President and General Manager of Marco Products, Co. an internationally known manufacturer of quality tools. In addition to his responsibilities as GM, Mr. Ferrare was also successful in establishing new markets for the company with such customers as Home Depot, Lowes, QVC, Home Shopping Network and the direct market catalog industry.

From 1980 to 1988, Mr. Ferrare served as Vice President and General Manager of a multi-factory, leading manufacturer of respiratory care products. After joining the company right out of college in 1980, Mr. Ferrare caught the attention of the company's principles and was quickly promoted through the ranks. He was named Vice President and General Manger at age 22.



--------------------------------------------------------------------------------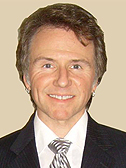 David A. Baker is a Co-Founder of inLife and a life-long entrepreneur, producer and business owner, with an excellent record of success. Mr. Baker assists in managing day-to-day logistics and operations of the company as well as participating in the production team responsible for promotional events for independent distributors. Previously, Mr. Baker co-founded and operated a successful computer-based airline flight attendant service, L&D Trip Trade. He currently owns a booking/talent agency, DAB Entertainment and has vast experience in the production and management end of the music business. In addition to his business experience, Mr. Baker brings great creativity to the inLife team. He was a staff songwriter for Sony Music Publishing during the '90s and continues to produce, write and perform in the southern California area.